Dr. Kipchoge Keino, a two-time Olympic Gold Medalist, the current Chairman of the Kenyan Olympic Committee, and a recent winner of the first Olympic Laurel Award, has landed safely in Chicago.
A contingent of Chicago based Kenyans and well wishers was on hand to welcome Dr. Keino at Chicago's O'hare International Airport.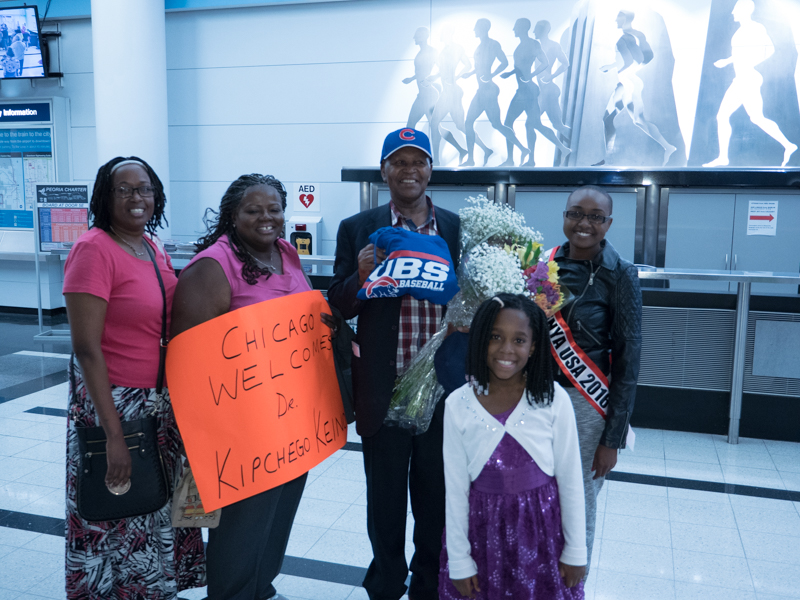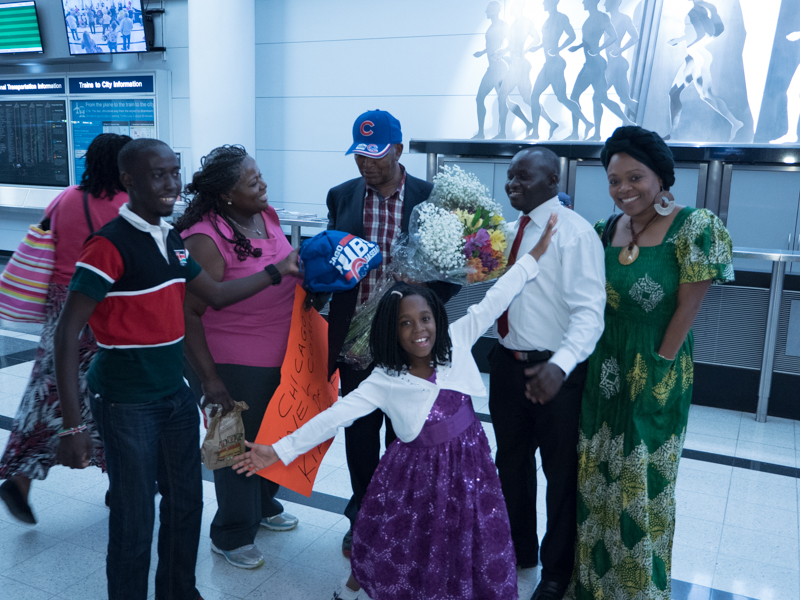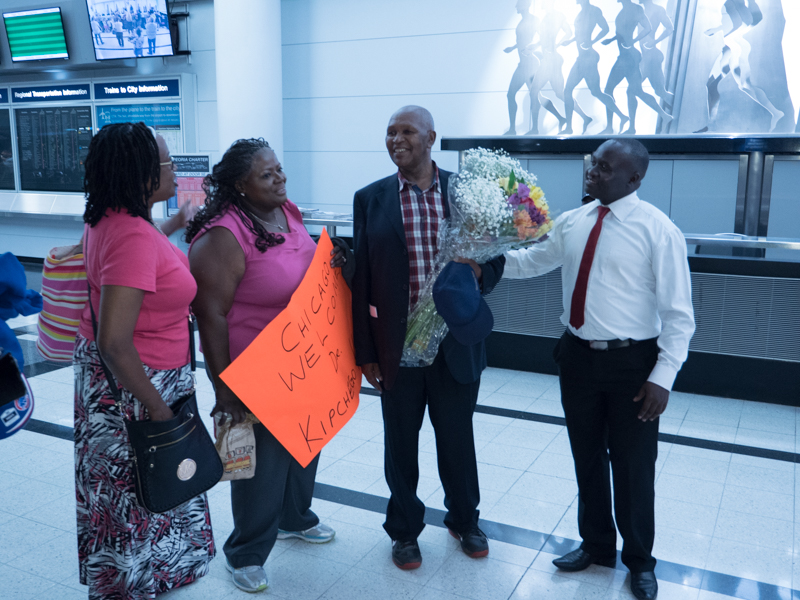 Dr. Keino will be on hand to to grace various marquee events associated with the Chicago Marathon, highlighted by his presence at the 2016 edition of the Kenya Marathon Dinner, which takes place this Friday, Oct 7th @ The Hilton Hotel.
Tickets to the Marathon Dinner are still available @ https://kenyamarathondinner.eventbrite.com
In addition to delivering the keynote address at the Marathon Dinner, Dr. Keino will also be the guest of honor at a "Mini-Marathon" taking place at Chicago's Jungman Elementary School on Thursday, October 6, from 1:00 PM to 3:00 PM.
On Sunday, which is the actual race day for the Chicago Marathon, Dr. Keino will hold the ceremonial tape at the finish line as the elite runners complete the race.
The Kenya Marathon Dinner (NFP) has facilitated Dr. Keino's visit and will be overseeing his entire schedule of events.
For a more details on the Kenya Marathon Dinner please https://www.kenyamarathondinner.com
Media inquiries can be sent to Don Owino @ topdonn1@gmail.com